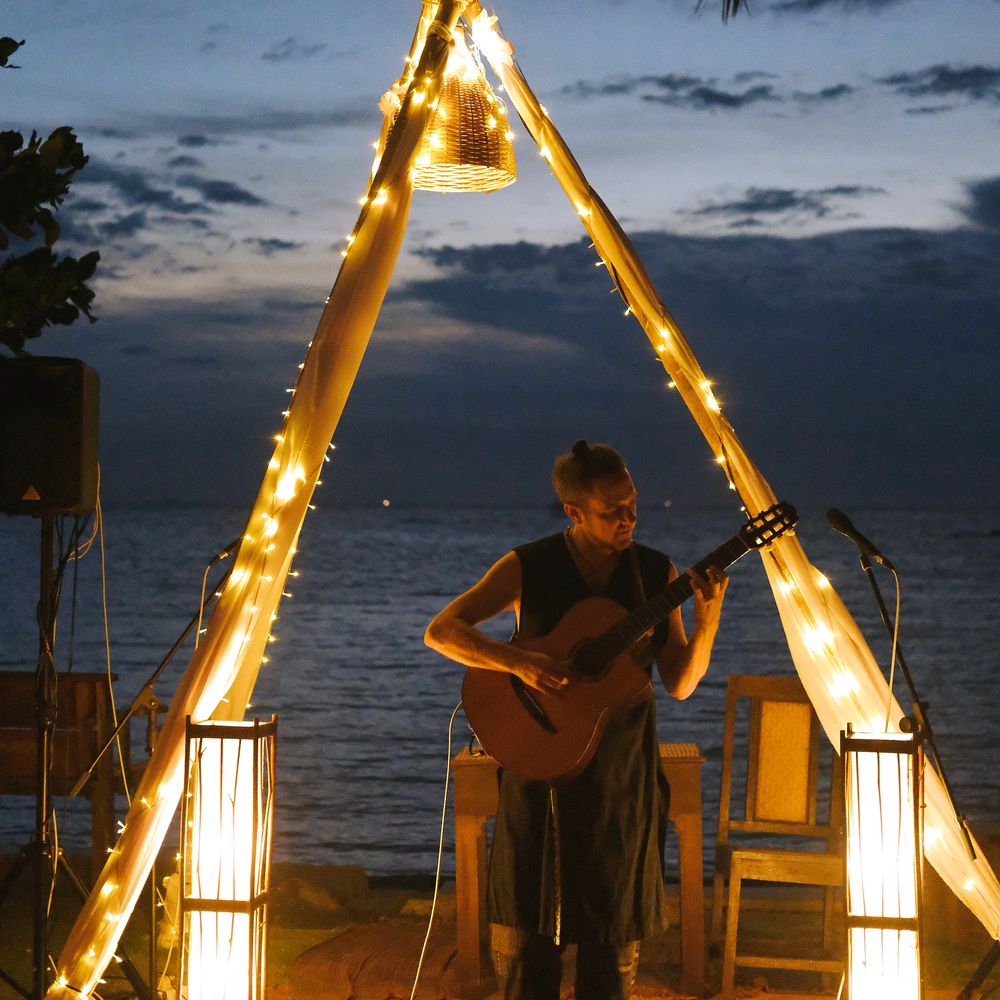 A mind-travelling 🧘🏽‍♀️, heart-expanding 💗, somewhat psychedelic journey 🌀 of guitar .
Featured in the "American finger-style journal". Placed 2nd in the "International Fingerstyle competition" in Poland. Performed at the boom festival, portugal.
"I have tears in my eyes. Your music is full of heart... Reminds me of a breathtaking mountain view… Reminds me of passionate sex."
"I go back in my mind to times when I traveled, saw nature and new sights that connected me to a new wondering"
"Your music excites me in all kind of different ways."
"Your music has given me a deeper sense of compassion for my mother."
The Journey Started - EP
Nir Hermelin
0:00/4:30

0:00/4:07

0:00/3:42

0:00/1:30

0:00/4:56

0:00/3:42